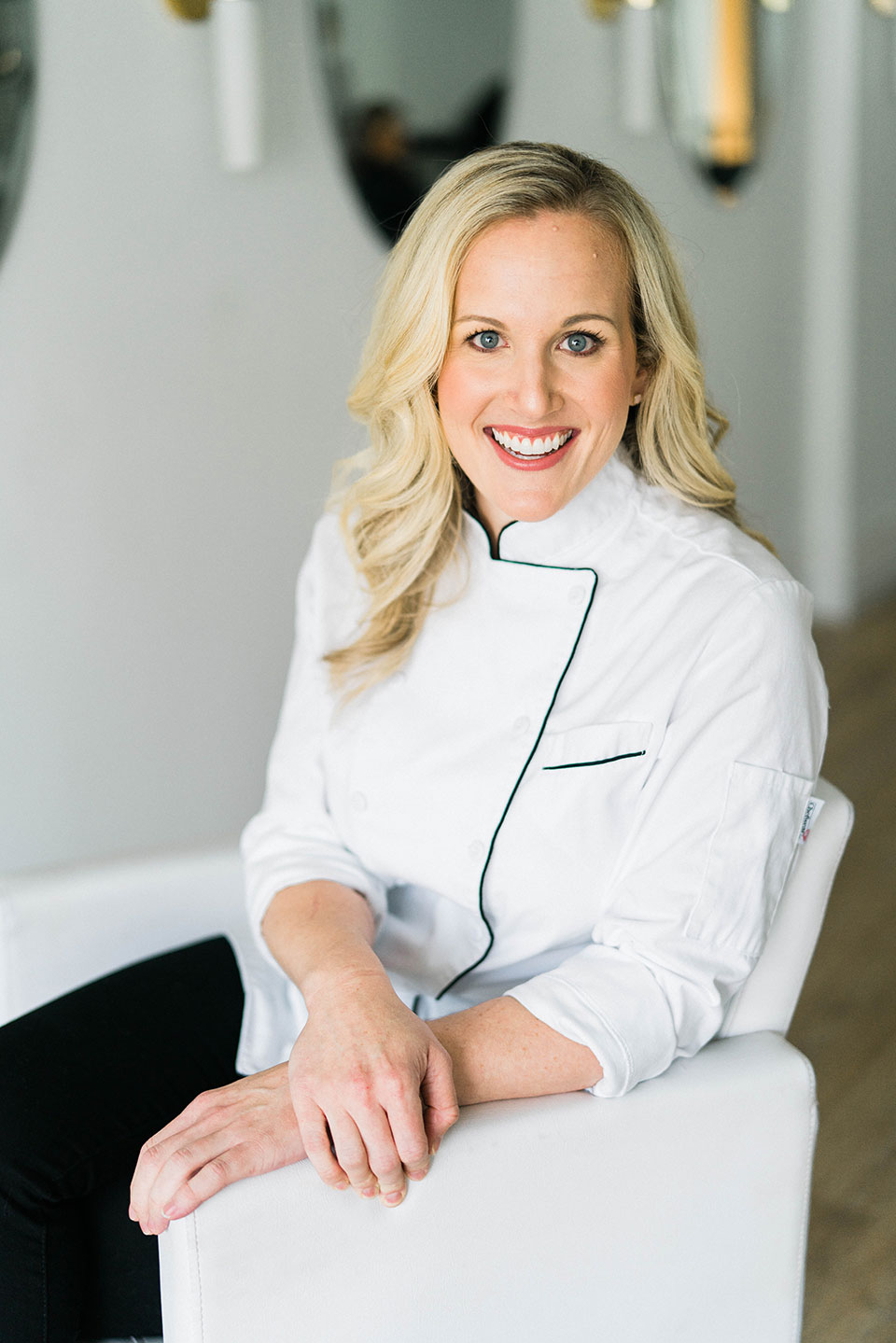 I always dreamed of having a career that allowed me to utilize my creativity. While attending Meredith College, I enjoyed studying different inspiring avenues such as fashion design, interior design, and child development, but I could not seem to find my niche.
After graduating in 2006, I started baking as a hobby to fullfil my creative desires. I thought "I'm going to teach myself how to make really cool cakes"… and that's exactly what I did.
One day I finally realized that I could turn the hobby I enjoyed into a career I would love. A couple months later, with a car full of clothes and my (then) small collection of cake pans and tools, I drove to Orlando, Florida and enrolled in Le Cordon Bleu College of Culinary Art to study Patisserie and Baking.
While in Orlando, I landed my first job in the cake world at Party Flavors Custom Cakes. I worked alongside a team of incredibly talented decorators and had the privilege of helping to create cakes for clients such as Tiger Woods, Kate Gossilin, and Bill Murray. Some of my cakes from Party Flavors have been featured in The Knot Magazine and on Brides.com.
In 2009, I competed on TLC's Ultimate Cake Off and had the honor of being the youngest lead competitor to ever be on the show.
With so many cake requests from friends and family in North Carolina, I decided to move back home in 2011 to start my own business. I worked from home until my 6qt Kitchen Aid mixer just couldn't handle the volume anymore. In September of 2013, I officially opened the doors to One Belle Bakery, specializing in custom cakes and offering a small amount of retail sweets a few days a week.
At the end of 2015 I decided to expand my retail offerings and spent three months making a huge mess and knocking down walls (the very same walls I previously paid good money to construct back in 2013 to make my original space smaller!) in order to add café seating and an extended dessert menu.
My goal was to create an inviting and comfortable environment where friends, families, and coworkers could come relax and enjoy a sweet treat! On March 1st 2016 I re-opened with 1,000 additional square feet of kitchen, production and retail space.
Once a one woman show, I now have an invaluable team of 12 individuals who add so much talent, creativity, and deliciousness to One Belle Bakery every single day.
I would be honored to make your celebration even sweeter by designing a cake or providing a dessert that exceeds your grandest expectations!
Cheers!
Anna Echols
Owner, One Belle Bakery